1. DESIGN
INITIAL MEETING
The process begins with an initial meeting and consultation to get a clear understanding of your vision for the final product. During this meeting, detailed dimensions will be taken, design elements discussed (colors, wood types, style, options, etc.) and recommendations made that will ensure your vision becomes a reality.
WORKING ESTIMATE
The working estimate will give you an idea of project costs based on the details provided at the initial meeting. At this point, we will make any changes to ensure the project cost remains within your budget. Basic layout drawings will be created to give you a visual on how the project will look at completion. A general timeline will also be provided.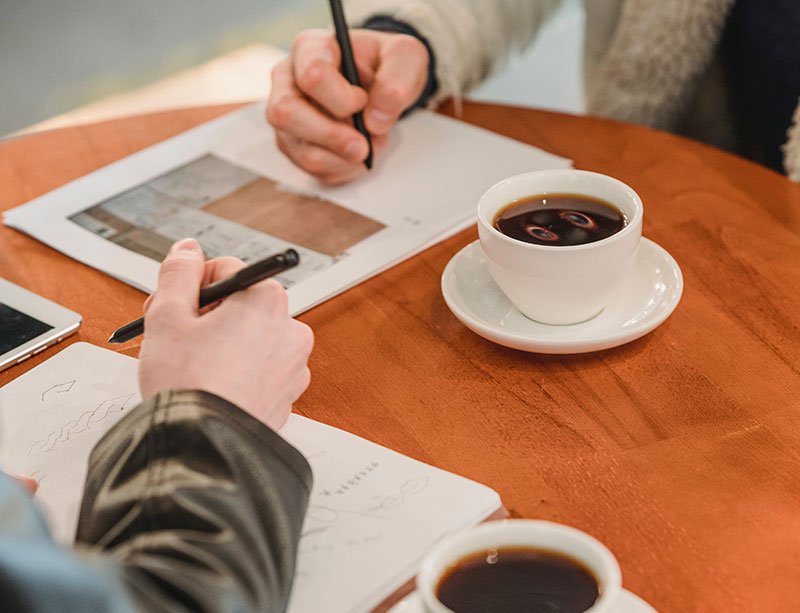 2. BUILD
This is where the fun starts! Detail build drawings will be created, materials purchased and project fabrication will begin. Depending on the project size, additional site visits may be required to clarify design details. Updates will be provided to ensure you know where your project is in the build process. As the project gets closer to completion. Arrangements will be made for delivery, and if required, installation.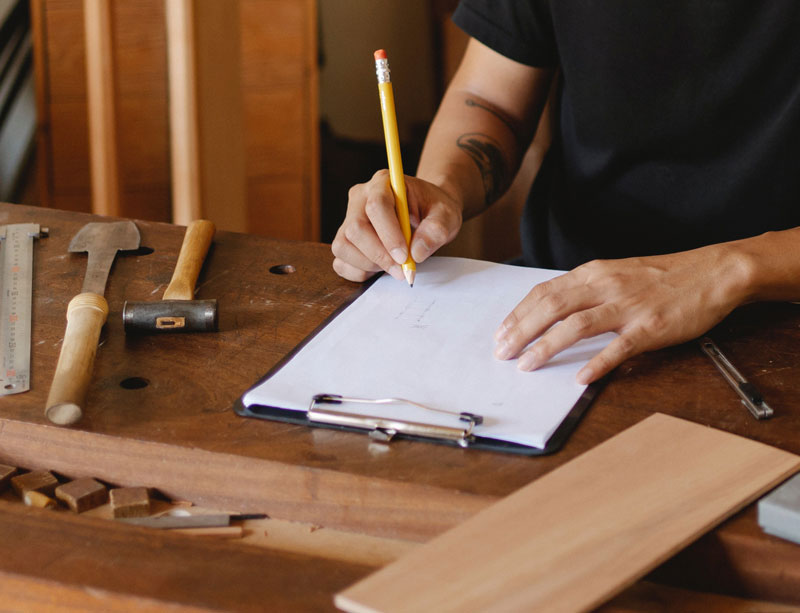 3. FINALIZE & FOLLOW-UP
The project will be delivered and installed (if required) and any final details will be completed. 100% satisfaction is our goal so if there are any issues that arise after delivery, I will promptly work to get those resolved. My goal is to provide you with a quality piece, built with pride, and service built on integrity.